14 Dec

Christian Schmidt – MP, former Minister, Germany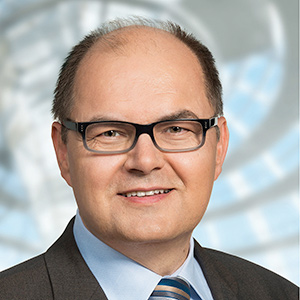 Since April 2018 Christian Schmidt is a member of the parliamentary committee on foreign affairs as well as the defence committee.
Christian Schmidt was Federal Minister of Food and Agriculture from February 2014 until March 2018 and acting Federal Minister of Transport and Digital Infrastructure from 24 October 2017 until March 2018. From December 2013 to February 2014, Christian Schmidt was Parliamentary State Secretary to the Federal Minister for Economic Cooperation and Development. In the eight years prior to that, the trained lawyer held the same office at the Federal Ministry of Defence. Christian Schmidt was born in 1957 in Obernzenn. He is married and has two children.
October 2017 – March 2018
Acting Federal Minister of Transport and Digital Infrastructure
February 2014 – March 2018
Federal Minister of Food and Agriculture
December 2013 – February 2014
Parliamentary State Secretary to the Federal Minister for Economic Cooperation and Development
October 2011 – December 2017
Deputy chairperson of the CSU
November 2005 to December 2013
Parliamentary State Secretary to the Federal Minister of Defence
October 2002 to November 2005
Spokesperson for defence policy of the CDU/CSU parliamentary group in the German Bundestag
since 1990
Member of the German Bundestag
from 1985
Lawyer, specialized in labour law and competition law
1982 to 1985
Legal assistant, second state examination in law
1977 to 1982
Studied Law in Erlangen and Lausanne (Switzerland)
1982
First state examination in law
1976
Abitur (higher education entrance qualification), Steller-Gymnasium, Bad Windsheim
1974
Joined the CSU and the Young Union, the joint youth organisation of the CDU/CSU