03 Dec

Chantal de Jonge Outdraat – Βιογραφικό Σημείωμα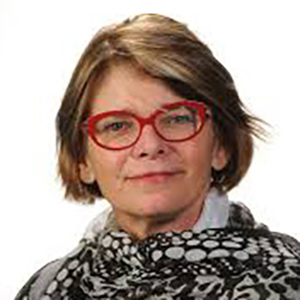 President, Women In International Security; Executive Director
Chantal de Jonge Oudraat is President of Women In International Security (WIIS) since February 2013. She was the founding Executive Director and CEO of the Stockholm International Peace Research Institute's North America office. She has also held senior positions at the U.S. Institute of Peace; the Center for Transatlantic Relations, Johns Hopkins School of Advanced International Studies; the Carnegie Endowment for International Peace; and the United Nations Institute for Disarmament Research in Geneva. She has been an adjunct faculty member at Georgetown University. She received her Ph.D. in Political Science from the University of Paris II (Pantheon).
Dr. de Jonge Oudraat is co-editor with Kathleen Kuehnast and Helga Hernes of Women and War: Power and Protection in the 21st Century nundrums and Opportunities, International Interactions, 2013; "Play it Again, Uncle Sam: Transatlantic Relations, NATO and the European Union" in: Chester A. Crocker, Fen Osler Hampson and Pamela Aall, Rewiring Regional Security in a Fragmented World (2011, USIP Press; "Sanctions in Support of International Peace and Security, " in Chester A. Crocker, Fen Osler Hampson and Pamela Aall, eds., Leashing the Dogs of War: Conflict Management in a Divided World (Washington, D.C.: USIP Press, 2007), pp. 335-352; "The Role of the Security Council, " in Jane Boulden and Thomas Weiss, eds., Terrorism and the UN: Before and After September 11th (Indiana: Indiana University Press,2004), pp. 151-172; "The Future of U.S.-European Relations, " in Margaret Crahan, John Goering and Thomas G. Weiss, eds., Wars on Terrorism and Iraq: Human Rights, Unilateralism and U.S. Foreign Policy (New York and London: Routledge, 2004), pp. 174-187; "Combating Terrorism, " Washington Quarterly, Vol. 26, No. 4, Autumn 2003, pp. 163-176: "Humanitarian Intervention: The Lessons Learned, " Current History, Vol.99, No.641, December 2000, pp. 419-429.