03 Dec

Κωνσταντίνος Αρβανιτόπουλος – Βιογραφικό Σημείωμα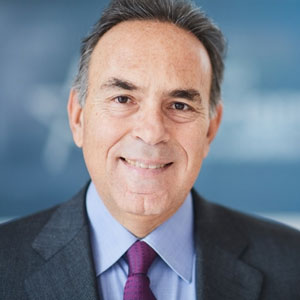 Constantine Arvanitopoulos is the Constantine Karamanlis Chair in Hellenic and European Studies at the Fletcher School of Law and Diplomacy, Tufts University.
Constantine Arvanitopoulos is a former Minister of Education, and Professor of International Relations at the Department of International and European Studies at Panteion University, Athens. He is a graduate of Panteion University and holds an MA and a PhD in International Relations from the School of International Service, American University, Washington DC.
He has been Lecturer on International Relations and Comparative Politics at the School of International Service at the American University (1987-89), Post-doctoral Fellow at the Center for European Studies at Harvard University (1990-92) and Assistant Professor of Government and European Politics at the Department of Public and International Affairs at George Mason University (1992-95).
He was Chair of the Department of International and European Studies at Panteion University from 2006 to 2010. He was Member of the High Council of the European University Institute, Florence, as representative of Greece, for 5 years (2004-2009).
His research interests are in International Relations theory, political theory, European politics and US foreign policy analysis. He has taught courses on theory and methodology of International Relations, European politics, and comparative politics.
He has written books on Transitions from Authotitarianism to Democracy, on Transatlantic Relations, on US Foreign Policy, and a textbook on International Relations. His latest book is on European Liberalism. He is currently writing a book on the Greco-Roman Origins of Republicanism.
His latest appointments include the following: Member of the Greek Parliament with New Democracy. He served as Minister of Education from June 2012 until June, 2014. During his tenure as Minister of Education he run the Presidency of the European Council (level of Ministers of Education) for 6 months (1/1/2014 – 31/6/2014) and was in close cooperation with the European Commissioner for Education, Culture, Multilingualism and Youth, for the support of Erasmus+ Initiatives for policy innovation.
On November 11, 2011 he was appointed Alternate Minister of Education, Lifelong Learning and Religion in the coalition Government of Lucas Papademos.
He was Director of the Political Office of the President of New Democracy from 2009-2011.
He was the Director General of the Constantinos Karamanlis Institute for Democracy from 2000 to 2010.
He has also served as Representative of the New Democracy Party (ND) to the National Council of Foreign Policy, Member of the Academic Council of the Centre for European Studies (CES) and Member of the Board of Directors of UNESCO-Greece. He was the spokesperson for the New Democracy Party during the national elections of September 2007.